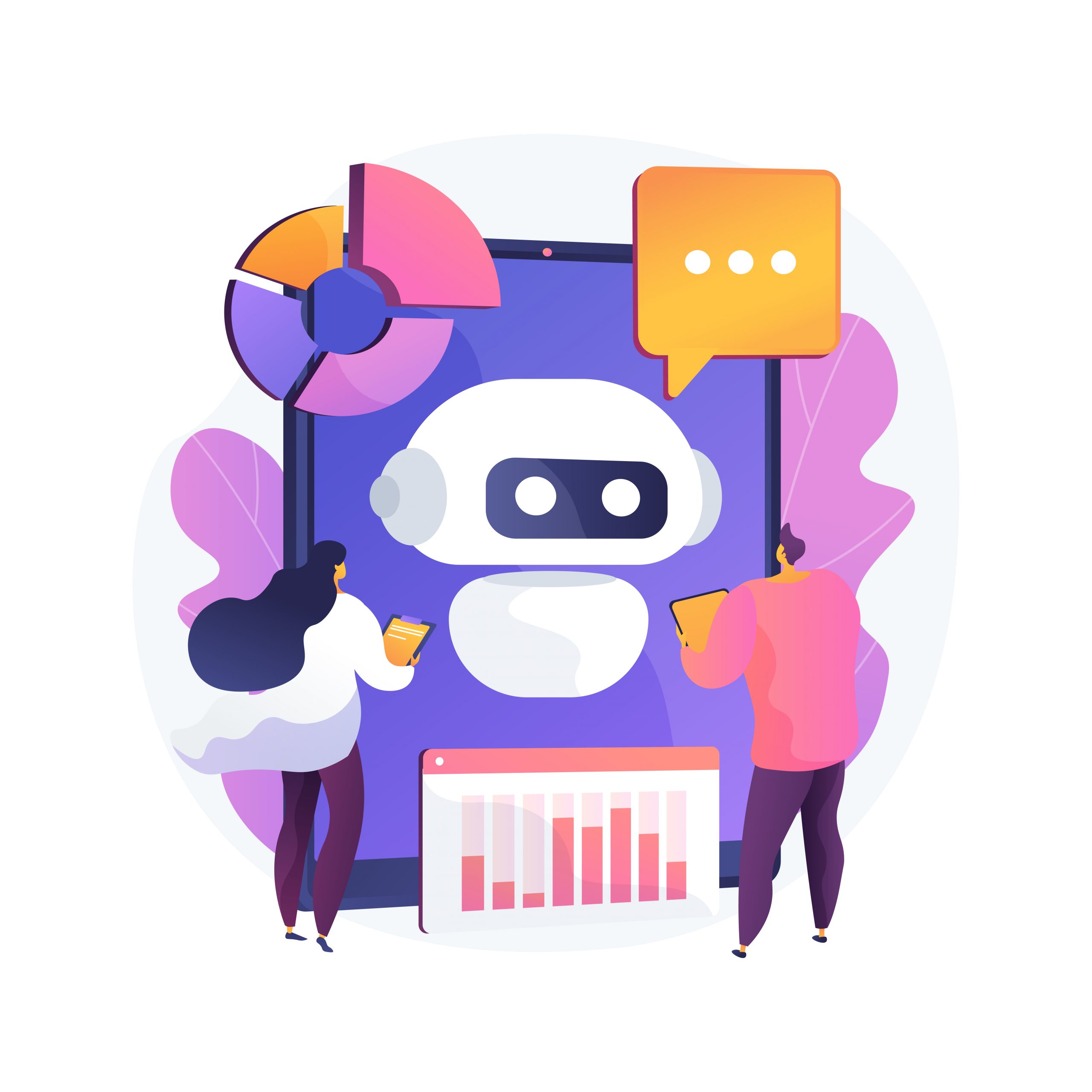 HR Process Automation using Ai Chatbots – Key Highlights covered in this Article.
Are they on the way to become a permanent feature of the recruitment process?
Do they have the capability of replacing recruiters?
Do organizations really need to invest in AI chatbots?
What is the comfort level of candidates while interacting with AI chatbots?
Recruitment automation trends –  How Ai based chatbot is the future of recruitment
The rapid development of technology has been making its impact in every sphere of life and is even changing the ways routine operations are performed. The Human Resource Development sector is no aberration to this growing technological proliferation. Recruitment professionals are seriously leveraging the Artificial Intelligence technology for improving the functioning of their Application Tracking System (ATS), which has significantly improved their hiring efficiencies through added accuracy in shortlisting, and increased fairness in screening resumes.
Just a few years back, AI chatbots, when introduced, generated a lot of curiosity; as users tried to evaluate their satisfaction levels interacting with an automated tool. In the present day scenario; millions of users seek guidance from AI chatbots on a day-to-day basis. The global market for AI chatbots continued to prosper amidst the strenuous market dynamics of 2020, reaching a market value of $20 Billion.
Remote and digital talent management using artificial intelligence and machine learning
The COVID-19 pandemic brought about a sea change in working patterns with most offices being forced to execute their works from their homes and an almost overnight change in consumer behaviour. Even the Human Resources personnel was finding it immensely difficult in coping with the continued deluge of inquiries and requests that spanned across various time zones. This forced most progressive companies to resort to using AI chatbots for easing their loads. These chatbots became an essential support system by handling most first-line inquiries with Artificial Intelligence powering most automated answers. The workforce was therefore essentially free for tackling critical issues; as the chatbots continued to update fast-changing information needs during this critical pandemic situation.
Most of the recruiters generally faced a large number of calls and emails seeking information for some generic aspects including job descriptions, corporate policies, mandatory requirements, and salaries. Responding individually to all the candidates or simply re-directing them to specific pages containing the generic answers proved to be both time-consuming as well as repetitive work for the already overworked resources that were adapting to these changing scenarios. AI chatbots were found to be very handy in efficiently addressing these tasks and that too in a time-bound manner.
Recruitment Process Automation Tools :
 The AI chatbots are specifically developed programs that are fed with innumerable digitized dialogues that are efficiently and selectively used for creating proper live communication using instant messengers. This proves to be particularly helpful when a similar type of specific information needs to be provided to multiple candidates as answers are provided to these typical questions. These are also useful in collecting candidate-specific information.
Chatbots not only increase recruitment efficiency by speeding up the selection process but also helps in attracting better candidates through this professional approach. This includes activities like processing resumes, accessing wider databases for candidate selection and relevant keyword searches. Furthermore, the AI chatbots can also conduct various tests on the candidates, thereby ensuring that the critical professional parameters get verified much faster compared to human efforts. Therefore, an AI chatbot will provide the recruitment team with the list of most desirable candidates in a matter of minutes after being fed with the critical job requirements.
Recruitment Bots to attract the best talent for jobs:
The AI Chatbots provide specific descriptions about the vacancies that are of interest to the job seekers. All applications are processed before being sent to the recruiters indicating whether the applicants were meeting up with the critical criteria the job needs. The role of the HR specialists is just reduced to scheduling interviews, which too can be automated by connecting and matching their meeting calendar with candidate preferences. The AI chatbots are also being increasingly used for conducting specific tests for assessing the candidates and also conducting surveys to indicate the efficiency and loyalty levels of the already functioning workforce of organizations. HR experts worldwide have reckoned AI chatbots are one of the most effective digital trends that the industry has witnessed.
 How can organizations gain from using AI chatbots in their recruitment process?   
Routine HR practices are automated and simplified by using AI chatbots. By making use of questionnaires and surveys; these chatbots create a large database of relevant candidates, while also determining the sequence of steps to be followed for the recruitment process. Reducing human intervention in these critical jobs not only saves costs; it also minimizes the workloads of the key personnel.
AI chatbots have been found to successfully execute the below-mentioned functions:
Chatbots can not only accumulate specific information about prospective employees; they can also be used for performing background checks; thereby eliminating the need for manual filtration. This is a key time-saving feature, as 60% of time in manual recruitment processes is spent executing this action.
Post successful screening of the candidates, the AI chatbots can invite the candidates for interviews. This is done by providing the candidates with options to schedule their own interview and the accuracy level of the process eliminates double bookings.
Communicating with the candidates:
There are certain specific questions that are commonly asked by most candidates applying for job positions; not only does the AI chatbots provide them with informative answers; it keeps genuine prospects interested in the job through timely addressal.
New employees often get into a vicious cycle of not getting to know more about their responsibilities; due to apprehensions associated with questioning their assigned mentors too much. This issue is also compounded for remote employees, who do not often have physical access to their reporting authorities. The AI chatbots can be integrated with the job responsibilities of all candidates, thereby instantly answering specific queries on the same.
The ultimate effectiveness:
There is of course a downside to using AI chatbots given they work on an algorithmic basis with the program not offering solutions to every possible problem-variant. This ensures that human intervention in these processes cannot be completely eliminated. However, given the fact that it offers compound benefits including generating larger databases to choose from, screening the most eligible candidates, ensuring that the employer brand gets an upheaval and fosters better engagement with the candidates; AI chatbots are expected to play a significant role in the recruitment process of all top-performing organizations, irrespective of their scale of operations.