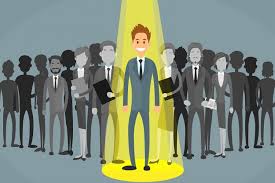 A typical day in your campus hiring process would ideally begin with a flight to the city where you have the recruitment drive, getting set for the placement talk, co-ordinating with the candidates that arrive, managing the candidates who appear for the assessment, shortlisting those who meet the norms for a next level interview, conducting face to face interviews with few panels and then rolling out a job offer to the selected candidates.
This is how any mid size organisation would go about their campus recruitment and it appears prima facie, to be a well structured process. Now suddenly if we scale this up to more than a thousand students, this process would take a considerable length of time to finish.
While with a lower volume, this seems to be manageable, it may not be the most ideal experience for candidates waiting to move to the next stage in the process. On a lot of occasions, discussions with Campus Heads is about how well managed their existing practices are and may not need any restructuring in the next few years.
This seems to be a workable option and only stays open for change as per situation However, to hire the best talent, your campus hiring methods must also stand out and get noticed by the graduating students. They should also be appreciated by your corporate executives, including hiring managers who are usually the ones who spend a huge chunk of their time participating in these processes.
You have to be dramatically different with new recruitment approaches to see a drastic improvement in your hiring process, especially with social media and other external communication acting as a major influence.
Here are some practices, which can have an impact on your recruiting results. While these practices may not yet be used widely, they are not totally unproven and have been implemented successfully at least in a few instances.
Start a Campus Ambassador program —
In an audience of 18-24 year students, many organisations have used this approach. By reaching this group early on there is also a sense of brand loyalty, since this is a highly receptive audience. While it has worked for brands primarily for sales, recruiters should also keep this as one of their top priority since you too are selling the story on why to work with us. Student ambassadors can get your employees invited in events / conferences as speakers or experts for projects contributing to create a desire among students to join you. One other approach companies use, is engaging interns as ambassadors once they return to campus and many of them have found their ambassadors to be highly effective.
Use Mobile communication for your recruitments 
For most students today, you will agree that the one thing that has their undivided attention, is their mobile phone. While most students are hooked on to their mobiles 24/7, it is one of the most preferred channel to engage them and they tend to respond must faster than any other communication medium. You can now generate content around your careers options and your work culture and push it through social media and other mobile optimised channels. This strategy should be used  even when you are designing the methods to collect application forms  and keep the candidates regularly updated about joining formalities.
Recruit remotely without campus visits 
This works well for most companies across industries and sectors. Even when you are loaded with a heavy recruiting budget, you would still not prefer to visit physically if you have to visit quite a few campuses. Remote recruiting is quickly going to be a necessary practice in the near future. Online assessments can be a great way for you to kickstart your remote recruitments from campus
This ensures that you do not miss out on a bright student from not so well known campuses: Students can attend a multiple choice question test followed by a video interview. They can then be shortlisted based on scores and you can even see the candidates video responses to your questions. You can even ask the shortlisted candidates to travel to your office. This helps you increase your reach and also ensures that you  never miss out on good quality talent.
You should even convince your top management to make calls to the hottest student prospects. CEOs can do their best in convincing how their firm is the best and why these students should go on to join them.
This leaves a lasting impression for the candidate and can be used to get the best student, making him feel important and also sends across a message about the open door policy the firm has in approaching the top management.
You can even initiate a Referral program in your campus recruiting process — Employee referrals are effective & some companies even source around 60% + candidates through referrals. One of the channels to get this going is through students who have worked interns with you or through professors working as consultants with your firm. These group help you reach out to them more effectively with a known person as a channel between your firm and the candidate. Even small rewards or prizes influence this group to get you high quality referrals. These methods have slowly started to get acceptance in India.
Do you know of any more methods to improve on your campus recruitments? You can share with us in the comments.