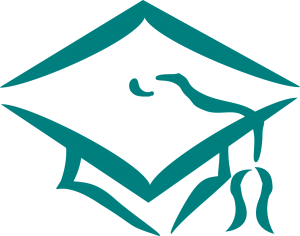 Campus hiring is one of the most popular and effective ways of hiring fresh talent from the fresh set of talent that passes out of college. In this age of digital and social media, besides making their presence felt, employers need to be active in reaching out to potential candidates on campus.
There are various innovative ways of improving your campus recruitment.
Here are a few that you could begin with straight away.
Make students aware about the organization
If students are not aware about your organization participating on the campus recruitment drive, it is unlikely that they will believe and understand what the company is all about in a small information session. The company needs to build its recognition on campus by participating in events such as, critiquing student resumes, academic or cultural events that are held.
Keep in touch with the Faculty
It is imperative that the organizations connect with the faculty on a regular basis. They can provide case studies from the organization for technical and management courses. They can also sponsor some faculty for some research or study program to be conducted during the undergraduate or graduate programs.
Making a connect with the students and career services personnel
A very important tip which was shared by an expert on Social Media Hiring India was that companies should track the candidates and not wait for them to turn up at the career fair. They could be participating in some other major events or be volunteering. It is also very essential to meet with career services staff to discuss your hiring needs in terms of skills and knowledge required for successfully recruiting college graduates, career paths for new graduates.
Exploring Social networking sites and utilizing your alumni
You can use social networking sites to spread awareness about your campus recruitment on Facebook, Twitter, and LinkedIn. You can also utilize your alumni as they make great representatives of your company. You can consider involving them in your campus recruitment efforts. Alumni can speak with the students, interviewers, and presenters.
Offering internships
There is nothing better than word-of-mouth promotion. Internships provide students with invaluable "real-world" experience. Students gain exposure to the organization and to the field. Companies can observe the promising new professionals in the workplace, thus creating a talent pipeline for hiring the best talent upon graduation.
Employer and potential employee sessions
It is a general practice that companies usually send their HR team to recruit, but HR is just an enabler. The real team in which the employees will work should reach out for recruitment. The candidates should be given an opportunity to have a candid discussion with the team they are actually going to work for and with.
Simplified and personalized Application process
Application process should be very simple if the companies want more students to apply. Research says that says that students are more interested in applying to companies which can be accessed through the internet or the various social media networks. Apart from simplifying the process it is also very important to personalize it. You must take time to talk with candidates, make positive comments and then refer them to the website.
Screening the candidates
There should be relevant online aptitude tests to identify the candidates who have that core competencies required for that role you are looking out for. Asseshub's online aptitude tests help employers understand the abilities required for the specific role including lateral thinking, capacity to quickly learn new skills, excellent communication skills, analytical and logical approach to problem solving and integrity.
Focus on recruiting communications on the mobile platform
The mobile phone now dominates student communications. This domination occurs because students now carry their mobile phone with them 24/7 and they respond to messages on it faster than any other communications channel. The phone can be used for many types of recruiting communications and messages, including text messages, tweets, recruiting videos, social media messaging, virtual hangouts, pictures, email, and even voice messages.
Being transparent with the outcome
If a company sends representatives to campus recruitments, some students will assume that they actually have jobs. When talking to company representatives, students would like honest feedback on their resumes and credentials. After candidate interviews, keep in contact with top candidates while decisions are being made. Reaching out to students during this stage keeps student interests alive as they pursue other companies as well.