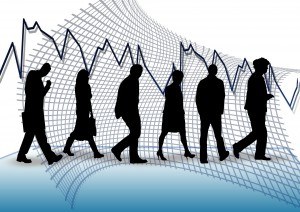 Exit interview, is it really that necessary? If you look at most exit interview questions, you will realize that conducted properly, the answers to these questions can give you some serious insights about your strengths and weaknesses as an organization. 
For most of us, when an employee exits, the primary focus is on finding a replacement while chalking out a transition plan.
What you lose here is the opportunity to learn a lot more from existing resources.
A resource that can share much more about your areas of improvement and also can let you know how you can better retain your existing resources.
---
[pullquote] In fact a well conducted exit interview can go a long way in assessing and improving most aspects including your work culture, processes, management style, environment as well as your relation with existing staff, customers, suppliers and public at large.[/pullquote]
Feedback received through such interactions especially through answers to the exit interview questions can be part of a very powerful development process. 
Conducted at the very end of the employee life cycle, you should also ensure that exit interviews are properly planned and for the right reasons.
When to conduct exit interviews is another question you need to find an answer to. For some, it is done after the employee resigns, for others it is about conducting it after the employee has actually left the organization.
In fact, it has been observed that after some departing employees who aren't really happy upset with the company or their superiors feel a little less emotional about the same after they leave the job and hence are able to offer constructive criticism.
---
We have tried to look into various such exit interview questions which  have been used prevalently to get some serious insights that you could further use in significantly revamping your organization.
For some of these questions, we have also shared the rationale for asking those questions in the first place.
Without much ado, here they are: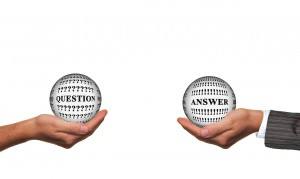 [stextbox id="custom" shadow="false" color="141414″ bgcolor="eac7b1″ cbgcolor="eac7b1″ bgcolorto="eac7b1″ cbgcolorto="eac7b1″ image="null"]
1. How did you come about with the decision to leave?
A direct question that lets you know what sparked the quitting decision in the first place and if it had to do anything with your existing policies, culture or if it was just a case of better opportunity for the employee. 
[/stextbox]
    2. What is the main reason for leaving?
With this question you probe further and get to know if the decision was just for a particular reason and if yes what it was or if there were any multiple factors involved which could have been controlled.
Are there any other reasons for leaving besides this?
Check if there might be some other reasons also responsible for the decision.
Why is this reason so significant for you?
You need to know the significance of your employee's reason to leave you so you can pay more attention with this aspect for your existing employees.
Is there anything that we could have done to prevent this decision to leave us?
This is where you get to know if the situation is reconcilable or not. 
How would you have liked this situation to be handled?
You get to hear the employee view point about how he may have preferred us to act.
If you know that the employee is leaving for another job, you may ask:
Why did you start your job search?
You may expect various answers such as proximity to workplace, motivation or even the paycheck.
Why did you accept the new position? (if the employee has actually accepted the new offer)
You can compare your company's position with the new place and what is it that can lure your existing resources elsewhere.
Did you believe that you were well equipped to excel in your job role?
This prepares you for the next incoming employee in the same job role as the exiting employee may share a lot about shortcomings, handicaps, process inefficiencies that adversely affected their performance.
Would you like to describe how you find our work culture?
Here you can spot and look for specific instances about how employees in general identify with your organization, especially if there is any prevalent negative experience or any other concern which you may want addressed.
Can you let us know examples of any such instances where you were unhappy at work?
Specific examples can help you gauge the situation better and may also help you identify root causes if at all. It may also possibly reveal causes that can be easily addressed and prevent further loss of your employees.
What could we have done for you to remain employed here?
This is a direct question and a variant of the earlier one where we get to know what could have helped them reconsider their decision to leave. This also allows the employee to open up and share more openly what they think you as an organization could have done better to retain them.
Given a choice, what would you like to change about your job or the company?
Though you ask this question in different words and in a non-confrontational manner, you get the employee to focus on and share the biggest reason for them to leave the company. The answer is mostly as a suggestion and not as a complaint which the employee may feel more comfortable sharing.
Do you feel over worked and under paid?
This could be one huge reason – employees who are either over worked or underpaid or both tend to be highly unsatisfied and eager to leave the job. The responses may also require you to reconsider your work and compensation policies.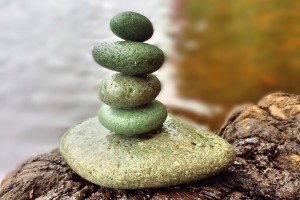 [stextbox id="custom" shadow="false" color="141414″ bgcolor="eac7b1″ cbgcolor="eac7b1″ bgcolorto="eac7b1″ cbgcolorto="eac7b1″ image="null"]
15. Do you get to maintain a good work-life balance?
This is the age of proper work-life balance and working for long hours endlessly without any breaks can become a really difficult situation especially as an employee grows older with family responsibilities. There might be instances that the employees are forced to take work home with them thus affecting their personal lives.
[/stextbox]
Was your job too challenging?
Different employees may respond differently to this question. There are some who may prefer more challenges and hence would not necessary feel challenged in their present role while there may be others who were unable to cope up with the expectations. You need to identify the general trend.
Was your job not challenging at all?
The adverse is also true. As much as an employee may be stretched and challenged there could be situations where they feel underutilized and hence feel bored with just job stability without any adventure or excitement of a fresh challenge.
Was the office politics too much to handle?
Politics at workplaces is usually common though it can get negative when it interferes with work performance leading to situations which are too much for the employee to handle. You need to know if this was the case.
Did you feel you had a future with our company?
If no, its time to analyse why? The reasons could be personal such as any shortcomings in qualification or competence or maybe even migrating to another city where your company has no presence. It may even be that the employees preferred being on their own.
What did you enjoy best about your job?
Yes, you finally get to hear some good things. Exit interview questions need not be overtly negative. With the positive aspects about the job, you can probably talk about it with your next recruit.
Would you like to describe our company in your own terms?
A much more open question where you could get to hear about the positives and even the negative aspects of working in your company.
Could we contact you in the future?
So the employee is all set to leave, however you may like to check, just in case they may still be willing to associate with you in the future.
What do you think about our company's future prospects?
There is a possibility that the employee did not see any future with the company because they perceived that the company itself had no future at all. While asking this question you must anticipate any type of answers without any inhibitions on part of the employee.
How would you rate the general atmosphere at work?
It might be possible the employee did not find the general atmosphere at work conducive to getting tasks done effectively or there may even be a problem with your company infrastructure.
Is there anything your new company has to offer that you have been missing here?
To keep yourself on par with your competitors, you need to know what is it that they offer to your employees which gets them to make the switch. To ensure your existing employees are motivated, there may be many contributors such as vacations, transportation, insurance, other perks and incentives which you can consider introducing within your company.
How would you rate your superiors in terms of openness, approachability and receptivity?
There is a possibility that existing employees may not share an honest feedback about their superiors fearing their displeasure. However after resignation, the employee is more likely to open up without any worry of retaliation and this can give you several insights about the choice of managers to lead teams in your company.
Did you feel rebuffed as an individual?
There might be a chance that your employees felt slighted or not given proper treatment in your company. This may also reflect when your people put in a lot of effort and regularly feel repulsed.
Could you suggest 3 ways to improve the overall job satisfaction levels?
You need to make your employees happier, what better than to ask a leaving employee suggestions for ways to make this happen. This could be in the form of better working hours, more resources to get work done faster or anything that helps the employee perform the role better.
Would you like to name anyone who could make a better manager?
This question could come up if the employee in question has had issues with the existing manager. Now if the existing manager is actually not a great choice, you could use inputs from the leaving employee for more choices to appoint for the said role.
Were you ever kept in the dark about any decisions made?
Who does not like being made to feel important? In fact the more critical decisions are shared with employees, the higher is the likelihood of them feeling wanted by your company. The reverse is also true where being kept in the dark implies they may feel unwanted.
Could you describe your best day at office?
This helps you know what matters most to your employees, and how they would like to remember you as an employer.
What was your worst day at office?
An experience of the worst day will be about the employee sharing quite a few negative things which you would do well to keep in mind and make sure you change.
Was there any instance where you felt unsafe at office?
There is a probability that your employees, especially women could quit the job if they perceive any threat to their safety. You must also know if there is any source of fear or discomfort and you must create an atmosphere where employees feel free to speak about.
Won't you miss the times you enjoyed at work?
This can help you know what is it that your exiting employee would miss being associated with, in your organization and hence you may want to reemphasize the significance of these aspects to engage better with your existing employees.
Would you consider working with us again?
This gets you to know if the reasons for leaving are such that the employee may consider working for you again or not. If most exiting employees are unwilling to consider working for you again, your company needs to quickly address the issue.
What would be the pre-requisites if you decide to work with us again?
What is it that is holding your employees back from working with you again? Are there any specific conditions, pre-requisites which they must understand.
Do you believe you got enough opportunities to share your opinion while working?
Did your employees perceive your organization to be transparent and open for sharing their views and opinions? If no, you need to think through how you can make the environment conducive for an open dialogue between employees and the management.
You may have free time at your hands now, how do you plan to use it?
(For people who are quitting for sabbatical)
This can help you know if the employee would be also available to reach out if required in the near future. 
Have you witnessed any improvements in the company since you came?
This question can help you assess if you have grown and improved as an organization in the eyes of your employees.
Did you feel you had enough freedom and space to allow and express your creativity?
You must know if your employees felt they had the freedom to express their creative skills and if no, you need to find the reasons this was being stifled.
Do you think you experienced growth both in terms of job-level and work responsibilities?
Most work without growth and personal experience can be demotivating and you need to know how many of your quitting employees felt this way.
What are the major areas that need improvement in the organization?
The answers to this question need to be shared with the upper management. You may like to observe certain trends here rather than personal views and opinions such that the HR department is now in a position to make better informed decisions to bring in improvements.
How was the overall morale of your team and the Company?
Another important question that gets you to compare employee motivation levels across various departments and within the organization.
Did your experience with us contribute to your overall career growth?
Get to know how your exiting employees view your organization in terms of contribution to their existing knowledge base as well as their career.
Was the work that you did aligned with your personal goals and interests?
While goal-setting process with employees helps you revisit these aspects, you get to know how the job fitted in with the larger picture of their individual lives.
Did you feel you had access to resources you needed to effectively perform at work?
While a lot of organizations might believe they need to conserve costs and deliver optimum results, you also need to introduce access to the right resources to get outstanding work done.
Would you recommend us to any of your friends as an option to work for?
You can expect the leaving employee to at least be a good advocate of your organization if they as much feel the overall culture and environment could be a great fit for someone they could recommend. This can help you know better about how to improve your overall employee experience.
What was the one thing you hated most while working for us?
The number one reason why that employee left you and it is also probably the reason for any misgivings the employee has about your organization. All the more reason to work on this and ensure nobody faces this issue any further.
Were there any specific company rules, regulations, policies or procedures that impacted your ability to perform better in this role?
Not all policies can be conducive to your business, there might be some that impact the way your employees perform and deliver result. You need to know these better to help share feedback with the management.
What is your view about your pay package and benefits that you had in your role?
Money is motivation enough and you need to know if what your exiting employee received as compensation for work delivered was satisfactory or below expectations.
Here are a few more exit interview questions that are frequently asked as part of the Exit Interview process: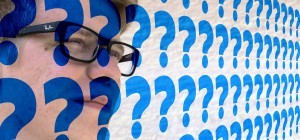 ________________________________________________________________________________
How much did this organisation contribute to help you achieve your work goals?

Were you satisfied with the organisation's performance review process?

How effective was the training you received to help you perform better in your job?

How well supported were you by your colleagues and superiors while performing your job?

How was your relationship with your manager?

How would you describe your relationship with your subordinates?

How would you describe your relationship with your colleagues?

Did you ever feel you received any discriminatory treatment while working for us?

Would you like to point out to any processes or procedures that prompted your decision to leave us?

What opportunities could have existed to avert the problems that led to your decision to leave us?

What has been the most frustrating during your time working with us?

If you had been given the opportunity, what could you have done better or more?

Was there any extra responsibility that you were not given and you would have welcomed?

How could we have enabled you to make better use of your potential?

Is there any training you would have preferred which you did not get and what effect did it have?

Do you think your training, learning and development needs were assessed and met well?

Which training and development activity did you find to be the most helpful in your growth?

How was the overall communications within your department and team?

If you think of us from the point of view of a customer, what improvements would you suggest?

How would you describe our work culture and the overall environment?

How would you describe the inter-department communications and relations? Any suggestions on how these could be improved?

Do you believe you were adequately developed and inducted for your role?

What improvement could be made to the way that you were inducted for your role?
________________________________________________________________________________
Here are some questions for newer recruits who chose to quit:
What is your opinion about the recruitment process you went through to join us?

Was there any alteration from reality in the expectations you had from us?

How do you suggest your induction training could have been improved?

How could you have been supported to work with other departments necessary for you to perform your role more effectively?

What can you say about the way your performance was measured, and the feedback to you of your performance results?

How well has our appraisal system worked for you?

What would you say about the motivation levels at work and was there any scope of improvement?More exit interview questions that suggest improvements in the way you deal with your human resources

Would you like to suggestion any improvements in the overall working conditions, working hours, benefits and amenities?

How would you describe the way you were managed, both in the short term and long term?

Would you have liked to change the expectations placed on you?

Are there any examples of needless redundant processes, meetings, bureaucratic processes that you suggest we do away with?

Is there any way we could help reduce existing stress levels if it is an issue you have faced?

How could we enable you make better use of your time?

Any suggestions on how can we make better views of the views and experience of our people?

Leaving aside the reasons to leave us, how strongly were you committed to a long standing career with us?

What can we do to retain our best people (and ensure we do not lose more resources like you?

Was there any incident of harassment at the workplace that you have to share?

If we could correct the situations responsible for your exit, would you consider working for us again?

Would you like to share where you will join when you leave us?

What is it about your new job that makes you want to join them?

What are your new employers offering that we are not?

Would you be willing to renegotiate and discuss the possibility of staying back with us?

Can we be of any help in your decision to make this career move?

Was any individual event responsible for your decision to leave us?

Did you share your concern with anyone in the company before taking the decision to leave?

Did you experience any hostile working conditions and could you share them with us?

Were your job responsibilities properly chalked out during the interview process and orientation?

Did you try to change the situation that led to your decision to leave?
________________________________________________________________________________
These are some exit interview questions which can typically give you insights into how you are perceived as an employer and what changes, if any, you need to make to improve your overall employee experience.
[pullquote]According to Robert Greene, CEO of Reward Systems, a management consulting firm based in Illinois, "Exit interviews are a way to understand your brand as an employer and how you come across to employees,".[/pullquote]
In fact, you cannot expect the exit interview to tell you everything that you may like to know. However, conducting this exercise can be a good constructive beginning to learn why the employees you value leave your organisation.
Without honest, open and frank answers to your exit interview questions,  the exercise will not prove to be worthwhile. Ensure confidentiality to make sure that the employees know that they can share responses anonymously without any fear of these details being leaked.
You would also do well to keep it simple and avoid having multiple managers conducting the process as this puts the employee on the back foot at the very beginning.
[stextbox id="custom" shadow="false" color="141414″ bgcolor="eac7b1″ cbgcolor="eac7b1″ bgcolorto="eac7b1″ cbgcolorto="FFEED4″ image="null"]
Most of the times  an online tool to conduct the exit interview process which not only ensures confidentiality, but also saves time and costs in administering the process can prove to be invaluable as it also allows you to assess the data gathered.
[/stextbox]
Analysing the answers to exit interview questions can present you with several opportunities of bringing about considerable improvements to your organization as you also can now look for specific patterns in the responses received from your departing employees.
This gives you considerable scope to know plan the next course of action to be taken that will ensure that you prevent any further loss of your valuable employees.
Are there any more exit interview questions that you could think of?
Please feel free to share with us in the comments.