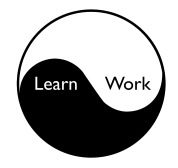 It is a fact that your employees learn a lot on the job. Even more than they would ever learn in formal training courses.
However, ensuring that your team learns through practical experiences is not an easy task.
Here, we share certain tips that could help you create and implement a much richer on job experience for your employee team.
1. Share a healthy relationship with your team. 
If you do not share a very healthy relationship with your team, your attempt to develop it through experiences will have little or no impact. In fact if your people perceive you to be unfair, hence leading to dissatisfaction, your attempts to develop your employees may not succeed. So first things first, develop a strong healthy relationship with your team members.
2. Ensure you allow experiences that helps your team develop confidence. 
As a leader of human resources, you should assist your team members to achieve their development goals by allowing them to gain on the job experiences that make them learn aspects much outside their daily jobs. This is in fact one of the most favored tools that drives your employees to competence.
3. Assign projects that will challenge your team members
You may also assign challenging projects that allows for development of your employee team. Assigning projects that augment development of specific skills can motivate your employees to achieve their goals. You must engage with your team in a way that it propels their career significantly. Any employee who finds it difficult to manage projects could gain from managing any particular part of a project. You could even create new opportunities for your employee team members to sharpen their competence.
4. Make sure that your projects lead to learning
Most times learning happens with experience – on the job. According to a research on the job experience results in much more learning for employees as compared to formal training. This ultimately means that managers should not be overtly dependent on organisational training to ensure all round development of their team members. By making sure that you reinforce this learning by doing, you reduce the chances of your employees making any error on future projects while they implement what they learn from experience.
Are you taking similar initiatives to ensure your people learn on the job?
Share with us in our comments.