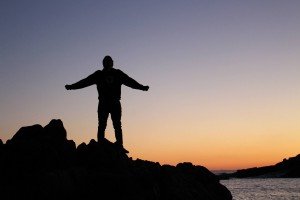 Ravi was an achievement oriented person – extremely industrious, flawlessly meticulous , fiercely ambitious, and highly knowledgeable; but, all this with a terrible leadership style. According to him none of his team members turned in quality work.
He felt that they were always looking for low hanging fruits and not trying to go after the stretch targets that were worth pursuing.
Ravi would often take away work mid-way from his team members to show them how it was supposed to be done. Nobody ever came up to his standards of accomplishment. His team was disengaged and had highest attrition rate in the group.
Achievement orientation is reckoned as an important trait of successful and competent leaders and managers. The achievement oriented ones are not satisfied with the ordinary and mundane. They seek challenges that stretch them beyond their comfort level. They aren't afraid of taking calculated risks. And, they have a curiosity to know how they are doing through feedback on specific and measurable outcomes. These characteristics push them to keep achieving more and more. But they forget that everybody is not like them. Bright they seem, in many cases they become terrible managers like Ravi who fail at getting the best out of their team members by trying too hard at it.
High achievement orientation might result in the person imposing very high standards of achievement on the team members. These targets might be too stiff for the team members and to worsen the situation further they might fail to empathise with the challenges that the team members are facing and may become restless with them.
Becoming too possessive about the work is another danger that people with high achievement orientation carry. Because they are too possessive they refuse to delegate when stakes are high, thereby increasing stress for themselves and for the team. They could burn-out themselves and the team members by trying to achieve too much.
They often become too critical of any performance that falls below their expectations. This behavior, plus the other behaviors, may demotivate and tire out the team. The team may feel too stretched to match the expectations put on them.
When the team members are working with such a leader they don't feel psychological security to take risks and hence remain underdeveloped. The high achievement oriented leaders' tendency to do all the critical work themselves also denies the team members the opportunities to learn.
In order to ensure that achievement orientation in managers is channelled in the right direction:
Provide them coaching and feedback to help them empathise with challenges others might be facing. They have to be sensitized to the fact that not everybody begins as an expert and that different people learn at different pace and in different ways. He should understand that people often need time and support to develop competencies.
Develop your achievement oriented people as coaches and facilitators. Give them the responsibility and goals related to people development. Their achievement orientation will ensure that they meet their goal.
Send them to mindfulness training. They need to stop and reflect regularly on how their behavior is affecting them and those around them.
Use professional behavioral coaches to help them change.
What's your experience with such managers? How do you manage their flip side?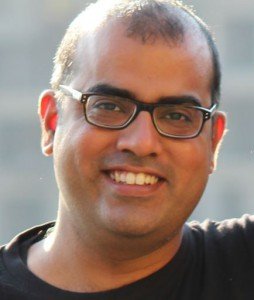 This is a guest post by Ashutosh Sharma, General Manager – Corporate HR with Deepak Fertilisers and Petrochemical Corp. Ltd.Ashutosh is the author of the books – Campus to Corporate – Managing the Transition and Corporate Training FactPack.
An Electrical Engineer from Delhi College of Engineering, Ashutosh moved to the field of HR, quite early in his career, following his interest in the people aspect of running businesses. In a career spanning 14 years, he has worked with SRF Ltd, Confederation of Indian Industry, GMR Group, and is currently working at DFPCL . You may know more about him here.
—————————————————————————————————————————————–
You could do well to assess key personality traits and achievement orientation of your managers here
—————————————————————————————————————————————–