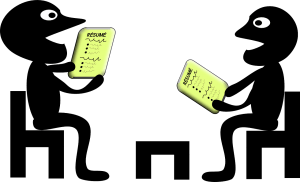 Commodity is anything that's common-place, undifferentiated, but required to satisfy needs and demands of people.
When something becomes a commodity – it loses value because it doesn't matter from where it's sourced. In the business world, most of the raw-materials like metals, chemicals, fuel, etc. are reckoned as commodities.
While going through candidate profiles, I can't help noticing that many individuals project themselves as commodities in their resumes.
How? Their resumes speak of the number of years of experience they carry, companies they have worked with, roles and responsibilities they had in each, their qualifications, generic competencies they claim to possess, and some run-of-the-mill certifications they earned.
While parsing through such resumes, the recruiter finds it difficult to shortlist the best ones because with similar information in them, all resumes appear equal – give or take. In fact this is one of the key recruitment challenges for most recruiters. Sounds like they are dealing with a commodity?
Some of the best resumes I have seen have these features that make them stand out:
They accentuate what brings out the best in them…
a. Family Run Vs Professionally Managed Businesses
b. Start-up Vs Old-but-Rejuvenating
c. Big Vs Small Organizations
d. Diverse industries Vs Single industry
e. Leap, then look Vs Look, then leap
f. Environment in which they thrive
They effuse with the passion of the individual…
a. Selling products Vs Designing products
b. Each day new challenge Vs Persistence in solving particularly stubborn challenges
c. Meeting new people every day Vs Nurturing and maintaining customer relationships
d. Science Vs Management
e. Things that fascinate them
They mention how they give back to the society…
a. Voluntary and community work
b. Pro-bono services
c. Thought leadership
d. Activities and projects that show they are conscientious, responsible, and grateful
They clearly articulate what they are looking for…
a. Position, role and responsibilities that they are seeking
b. Industry and type of company they wish to work in
c. Team size
d. Next milestone in their career journey
Are there any resumes that you have come across that you could highlight as truly exceptional?
Let us hear in comments.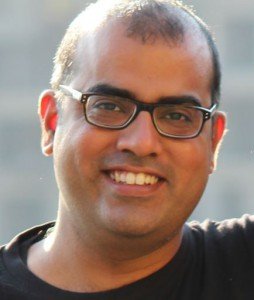 This is a guest post by Ashutosh Sharma, General Manager – Corporate HR with Deepak Fertilisers and Petrochemical Corp. Ltd.Ashutosh is the author of the books – Campus to Corporate – Managing the Transition and Corporate Training FactPack.
An Electrical Engineer from Delhi College of Engineering, Ashutosh moved to the field of HR, quite early in his career, following his interest in the people aspect of running businesses. In a career spanning 14 years, he has worked with SRF Ltd, Confederation of Indian Industry, GMR Group, and is currently working at DFPCL . You may know more about him here.